Have you dreamed of having a destination wedding but get nervous when you start considering costs? We're here to tell you that there is no reason to be worried! We specialize in weddings that fit any budget, big or small, and we're experts on finding the perfect location to make sure you get everything you want for your special day.
By hosting a destination wedding in Mexico or the Caribbean, at an all-inclusive resort, you have the opportunity to host a lavish affair without breaking the bank. And perhaps the biggest perk of all is that you turn your wedding into a vacation! Your guests will get an entire experience across multiple days, on some of the most beautiful beaches in the world.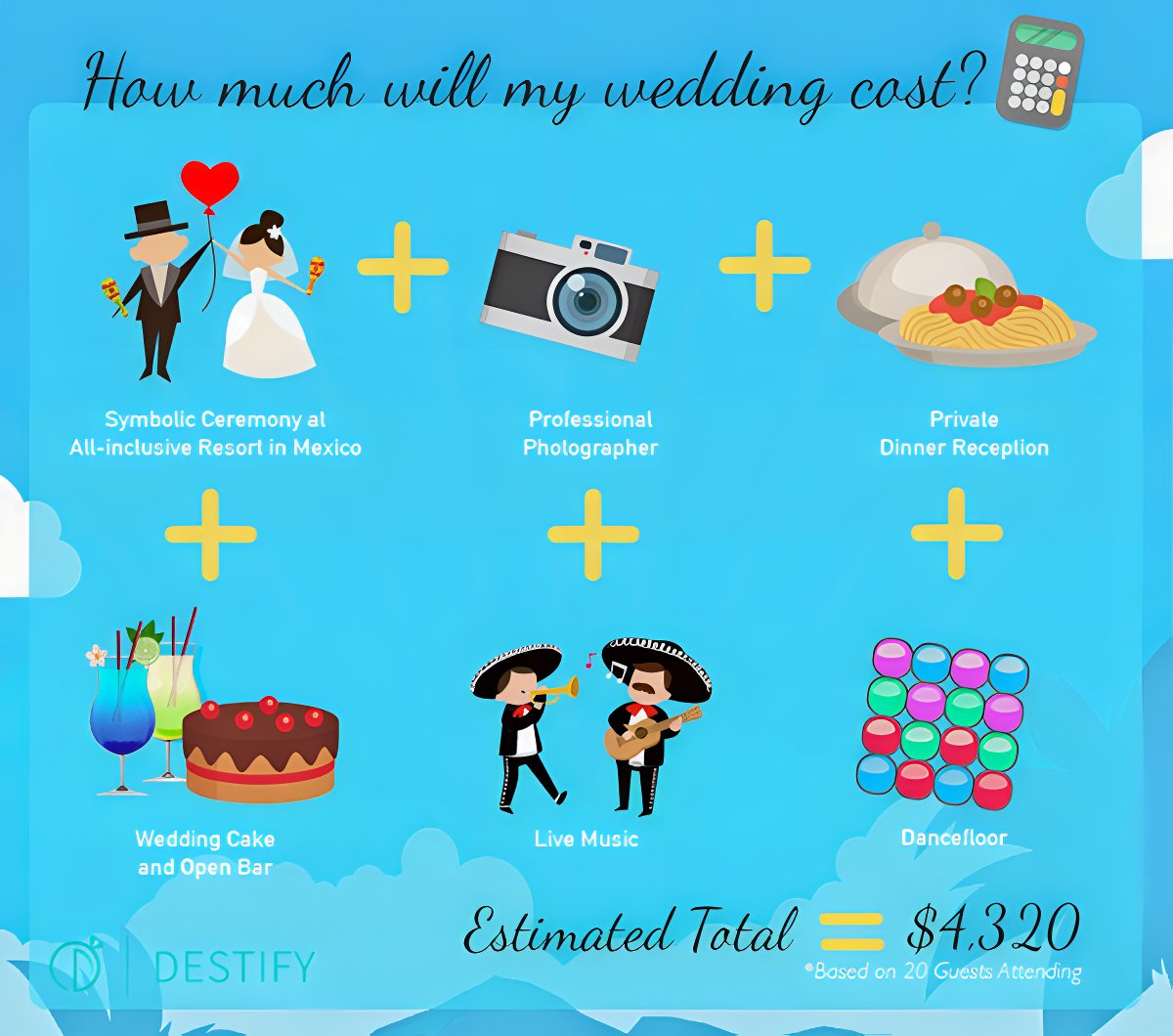 Sample Destination Wedding Total
Above you will find a sample total cost of a wedding in Mexico. The great thing about all-inclusive resorts is that their wedding packages are designed to give you as little or as much as you want. By hosting your wedding at one you're gaining a full wedding department to coordinate the big day. By choosing us you also gain a personal travel agent to arrange all of your travel and room accommodations, for both you and your guests.
Are you ready to see what your dream wedding might cost? Follow the link to use our wedding calculator tool, perfect for giving you a real-world estimate. You just may find that hosting a destination wedding isn't just realistic, it's totally affordable!