In 2019 we've already covered some of the hot trends for couples and their destination weddings, but what about your coveted bridal party? When it comes to the entourage of your closest loved ones, the ones you've chosen to be a part of your wedding, there are numerous 2019 styles to consider that may fit perfectly within your wedding vision. Follow our list below as we feature some of the top 2019 destination wedding bridal party trends and inspiration for your wedding.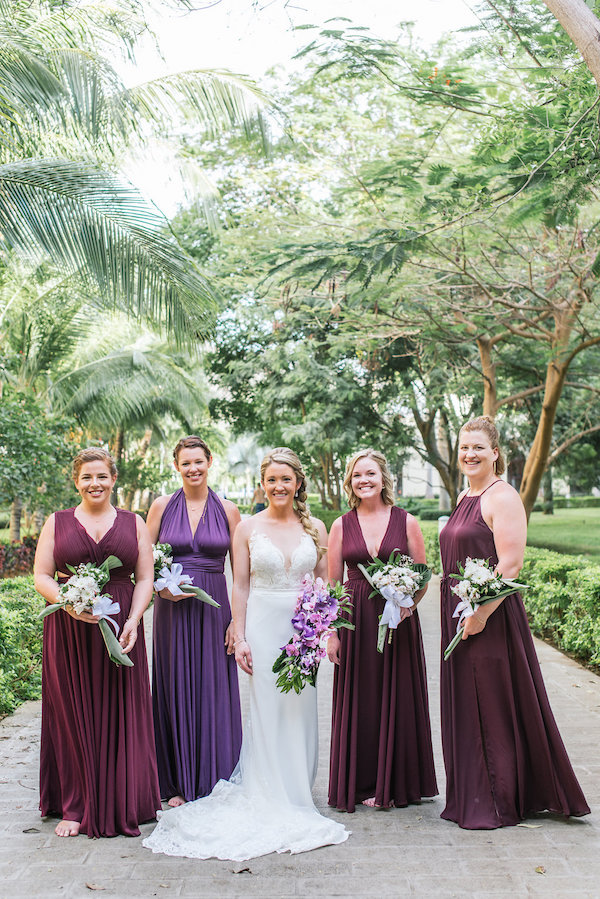 Destify Couple: John and Megan
Dresses with Deeper Colors and Silver Palettes
In 2019 bridesmaid dress trends are seeing an increase in the use of deeper colors or new variations of silver. Think merlot Grecian inspired dresses, or flowing 'sage' silver garments. Although you would typically think of these colors for fall weddings, it's not always the case, as brides are figuring out ways to adopt them for their destination weddings. You can soften a deep color by adding floral accents or crowns or offering rustic decor that adds bohemian flair.
It's safe to say that navy is going to see a huge resurgence this year, and it's perfect for a destination wedding since it already has those nautical vibes. Last year, we saw a lot of neutral colors, and that's perhaps why the silver palettes are taking off this year. Silver doesn't have to mean dark or steel-like (although there are plenty of those options), it can be lighter too, with notes of blue or purple brought lightly into the garment.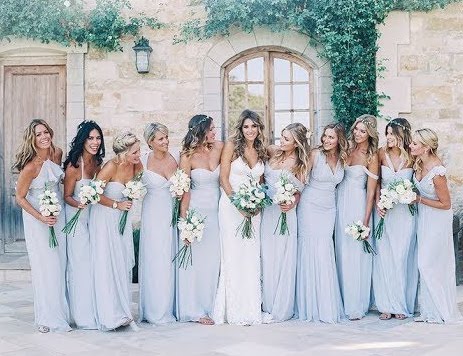 Silvers are in.
Contrasting or Patterned Jackets
For the male compadres that consist of your groomsmen, going bold will be a continuing trend for 2019. Why should the girls have all the fun? From rental agencies to suit shops we're seeing a greater variety in the number of patterned suits and jackets on offer for men. A destination wedding allows for a more casual and fun atmosphere than your local ballroom, so wedding parties are requesting the groomsmen take on a fresher flair.
Consider bold patterns or contrasting jackets for your groomsmen. There's no shortage of options currently available, from floral and plaid patterns to solid jacket tops that utilize piping to match a different colored pant. The general rule is that fabrics should match or be complementary, and from there creativity can flourish. Check in with the groomsmen, and choose a mixture of what would make them comfortable along with what would really make your wedding photos stand out.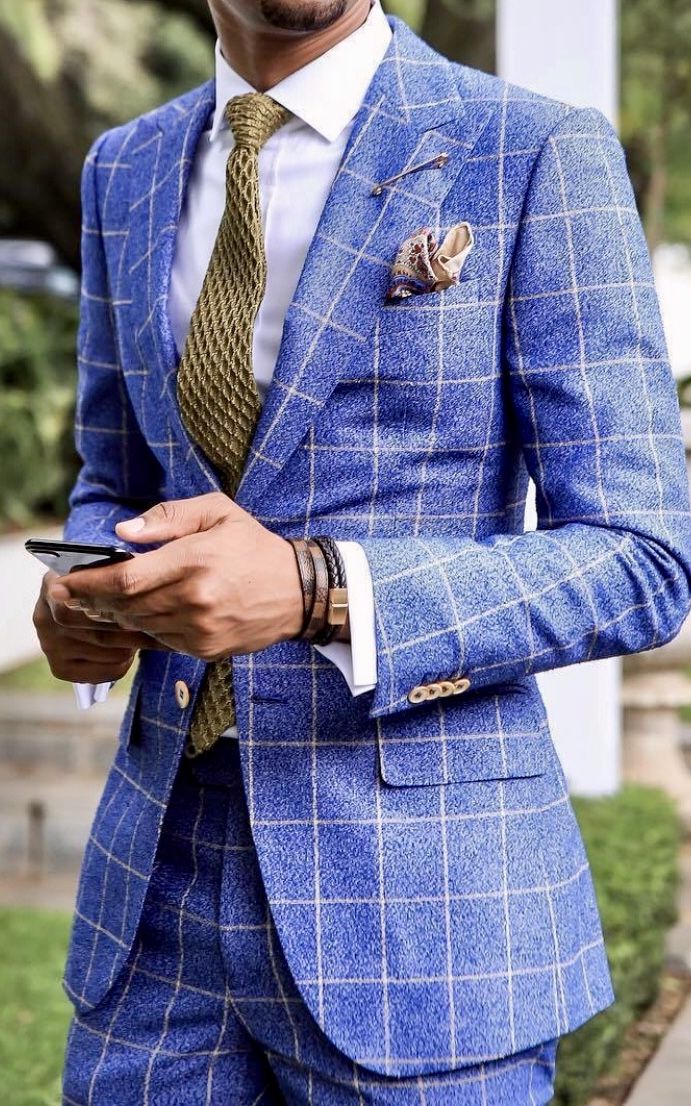 Destination Bachelor/Bachelorette Parties
We've discussed the topic before, but you don't have to host a destination wedding in order to have a destination celebration. With the greater number of resorts that are available, spanning a variety of atmospheres and locations, more bachelor and bachelorette parties are looking to host their parties at tropical all-inclusives. Even better, many of these resorts are offering packages designed with these groups in mind, and they may include private events, VIP tables, bottle service, or even beach bashes for your whole crew.
With a vacation for your bachelor or bachelorette party, you'll get some last minute quality time with your bridal party before tying the knot. Need some more location inspiration? Check out the Flight Network's World's Best Beaches, where we had a part in judging our favorite destinations.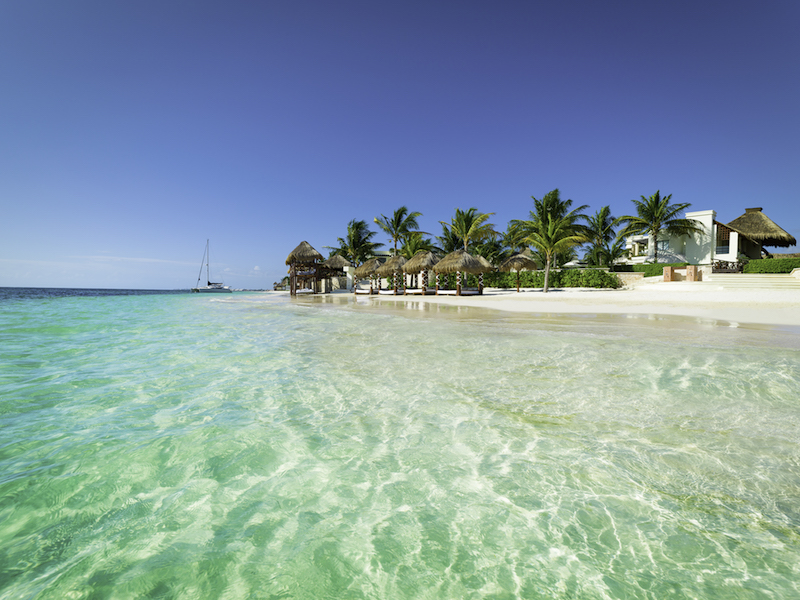 AZUL Beach Riviera Maya
Chic and Coordinated, Oh and Reusable Too
That may sound like a mouthful but just consider it for a second. In 2019 we're going to see even more bridesmaids go for coordination and color complementations, without the need to all wear the same dress, or even have the same hairstyle. This allows for individuality for the bridal party, while also offering a more modern look for today's wedding photoshoots. More brides are choosing to choose a specific color or theme, and allowing their bridesmaids to run with it (typically with final say from the bride, though) while being non-conforming.
The main appeal of a destination wedding is always the location. With today's more eco-friendly mindset more bridal parties (for men and women) are taking the casual approach of destination weddings to also encourage outfits that could be worn again. It doesn't take much to make the beach look beautiful. Many couples' are choosing coordinated outfits simply so they'll show up great in photos, but that are still garments that are totally re-wearable in the future.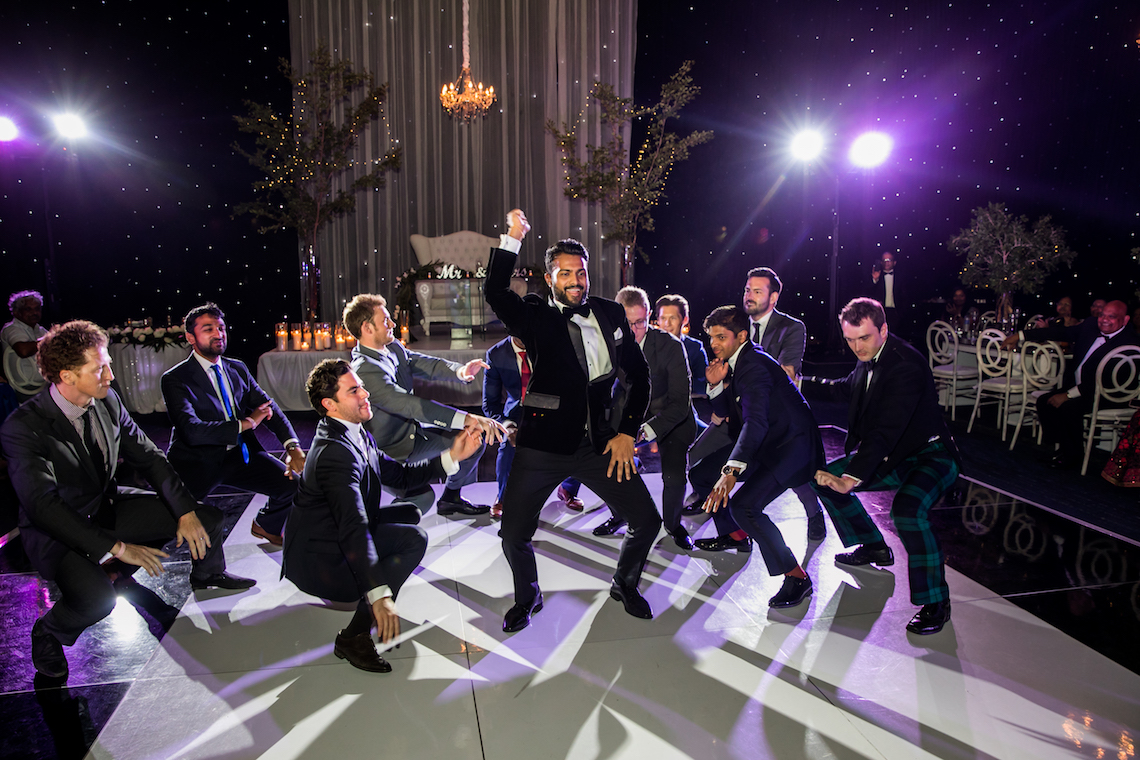 Destify Couple: Priyanka and Ushan
Ready to start planning? Contact an agent today to learn more: