Do you dream of having a destination marriage in a gorgeous tropical paradise? Or on a beautiful white-sand beach? You aren't alone. Destination weddings are booming in popularity, so much so that the industry is forecasted to reach $64 billion by 2031.
Between the Covid-19 pandemic and destination weddings being cheaper than stateside ceremonies, destination marriages have become increasingly popular in recent years as couples seek ways to make their wedding day stand out from the crowd.
There are many benefits to having a destination wedding, including the opportunity to plan an intimate celebration with your closest family and friends, the ability to personalize your wedding to reflect your own personal style, and the opportunity to create lasting memories in a stunning location.
If you're considering a destination marriage, then read on to learn more about the benefits of this type of wedding and what you need to know to plan the perfect destination wedding.
What is a Destination Wedding?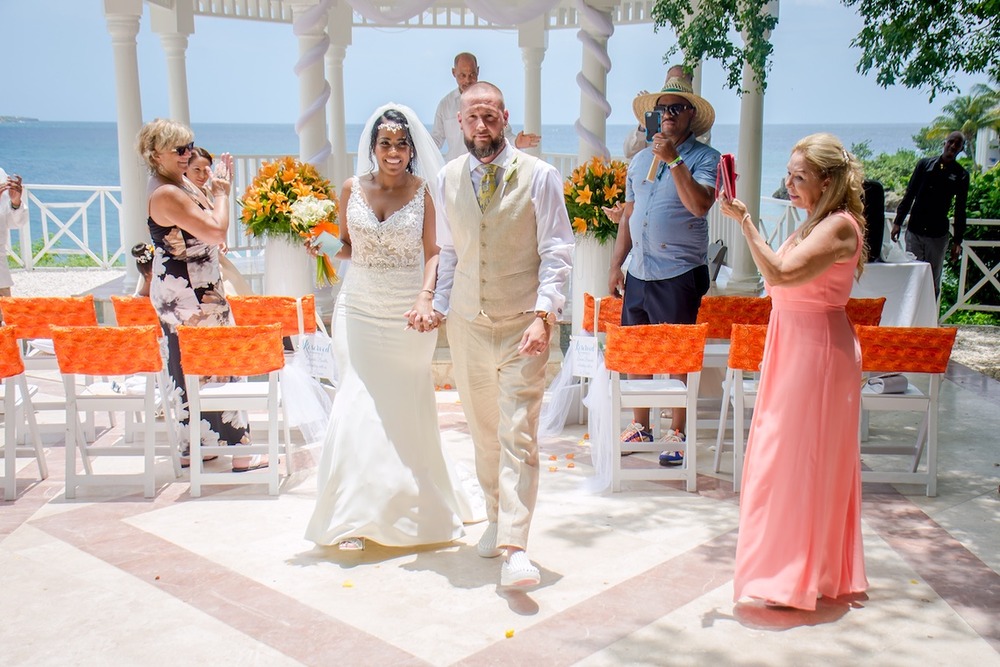 A destination marriage is a unique type of wedding held in a location away from the duo's hometown.
While not exactly a rule, many couples pick unique and tropical locations abroad for their destination wedding. Between beaches, gardens, Destination weddings allow couples the chance to travel to a remote location and experience something truly unique and exciting on their wedding day.
Not only will you get to experience a different culture, but you can also enjoy the stunning views and scenery, and the wedding itself can be tailored to your personal style and preference.
Why are Destination Weddings becoming more popular?
Destination weddings are becoming more popular for a variety of reasons. For starters, destination weddings can be cheaper than traditional weddings. Since many destination wedding locations do not require expensive decorations or a large room rental fee, couples can save on costs while still having their special day in a fantastic place. Additionally, destination weddings provide a unique experience for the couple and their wedding party. Instead of a stuffy evening at home, the couple can experience a new location's sights, sounds, and atmosphere, making it a truly unforgettable experience. Another reason why destination weddings are quickly gaining traction is that they provide an intimate setting for the wedding. With a limited number of guests, the special day can be tailored to the couple's desires and preferences, and experiences can be shared in ways that are not possible with a larger wedding. Plus, the couple can enjoy more private time after the ceremony, such as honeymooning at their chosen destination.
Average Cost of a Destination Marriage
The average cost of a destination wedding can vary widely depending on a number of factors, such as the location of the wedding, the number of guests, and the specific services and vendors selected.
However, some estimates suggest that the average cost of a destination wedding can range from $15,000 to $30,000 or more.
The cost of a destination wedding can vary widely depending on where it takes place. Some popular destinations for destination weddings, such as Hawaii, Mexico, or the Caribbean, may be more expensive due to their popularity and travel, accommodations, and venue rental costs.
As well, the number of guests attending a destination wedding can significantly impact the cost of the event. More guests mean more accommodations, more food and beverage expenses, and potentially higher transportation costs.
The Pros of having a Destination Marriage
One of the main benefits of having a destination wedding is that the couple can choose the perfect location for their wedding. Couples can pick places that are meaningful to them or find that special spot to make their wedding memorable.
Plus, having a wedding away from home often eliminates the hassle of wedding planning and stress that may arise from an extensive guest list. Destination weddings can also offer exclusive deals for couples and their wedding party. With a limited number of guests, couples can get the best deals on resorts, restaurants, and other amenities they may need during their big day. Additionally, most locations provide wedding planners and coordinators who can help with all the wedding details, such as decorations and catering.
Unique and Memorable Experience: Destination weddings offer a unique and unforgettable experience for both the couple and their guests. The stunning location and exciting culture will make for a memorable event to be cherished forever.
Reduced Guest List: Destination marriages often have a smaller guest list, which can benefit couples wanting a more intimate wedding. This can also help to reduce costs associated with a larger wedding.
Less Stressful Planning: Destination marriages often come with all-inclusive packages that can simplify the planning process. Many resorts and venues have on-site coordinators that can help with all aspects of the wedding, from the ceremony to the reception.
Combine Wedding and Honeymoon: Many couples choose to have a destination wedding as it allows them to combine their wedding and honeymoon into one trip. This can be a cost-effective way to enjoy a romantic and memorable trip.
Long Celebration: The bride and groom are often only with their guests for a portion of the wedding day after spending the morning getting ready. Your clients might celebrate this great occasion for a few days by having a destination wedding. Your guests may celebrate with a day at the pool, a day on a group excursion, and a day at the spa all in one trip, whether four or seven days! The photographer will have pictures of your customers walking down the aisle and all the fun times they had all week with friends and relatives.
Scenic Location: Destination weddings are usually held in scenic locations such as beaches, mountains, or historical sites. The breathtaking views and picturesque surroundings provide a stunning backdrop for the wedding and photographs.
Quality Time with Loved Ones: Destination weddings allow for quality time with loved ones as they often involve several days of celebration. This gives guests more time to get to know each other and bond over shared experiences.
Cultural Immersion: Destination weddings provide an opportunity to experience a new culture and customs. This can be an exciting and enriching experience for couples and their guests.
The Cons of having a Destination Marriage
Planning logistics: Planning a wedding from afar can be challenging and time-consuming. Coordinating with vendors, choosing a venue, and making other arrangements without being physically present can be difficult.
Limited guest list: Due to the cost and logistics of traveling to a destination wedding, some guests may be unable to attend. This can limit the guest list and prevent some loved ones from being able to celebrate with the couple.
Cultural differences: Depending on the location of the wedding, there may be cultural differences that could impact the ceremony and reception. This can be challenging for couples unfamiliar with local customs and traditions.
Weather concerns: If the destination wedding is in a location with unpredictable weather, it can be challenging to plan for and may impact the couple's ability to have the wedding they envisioned.
Environmental impact: Traveling to a destination wedding can have a significant environmental impact due to increased carbon emissions from transportation. This may be a concern for couples who prioritize sustainability and eco-friendliness.
Who pays for what in a Destination Marriage?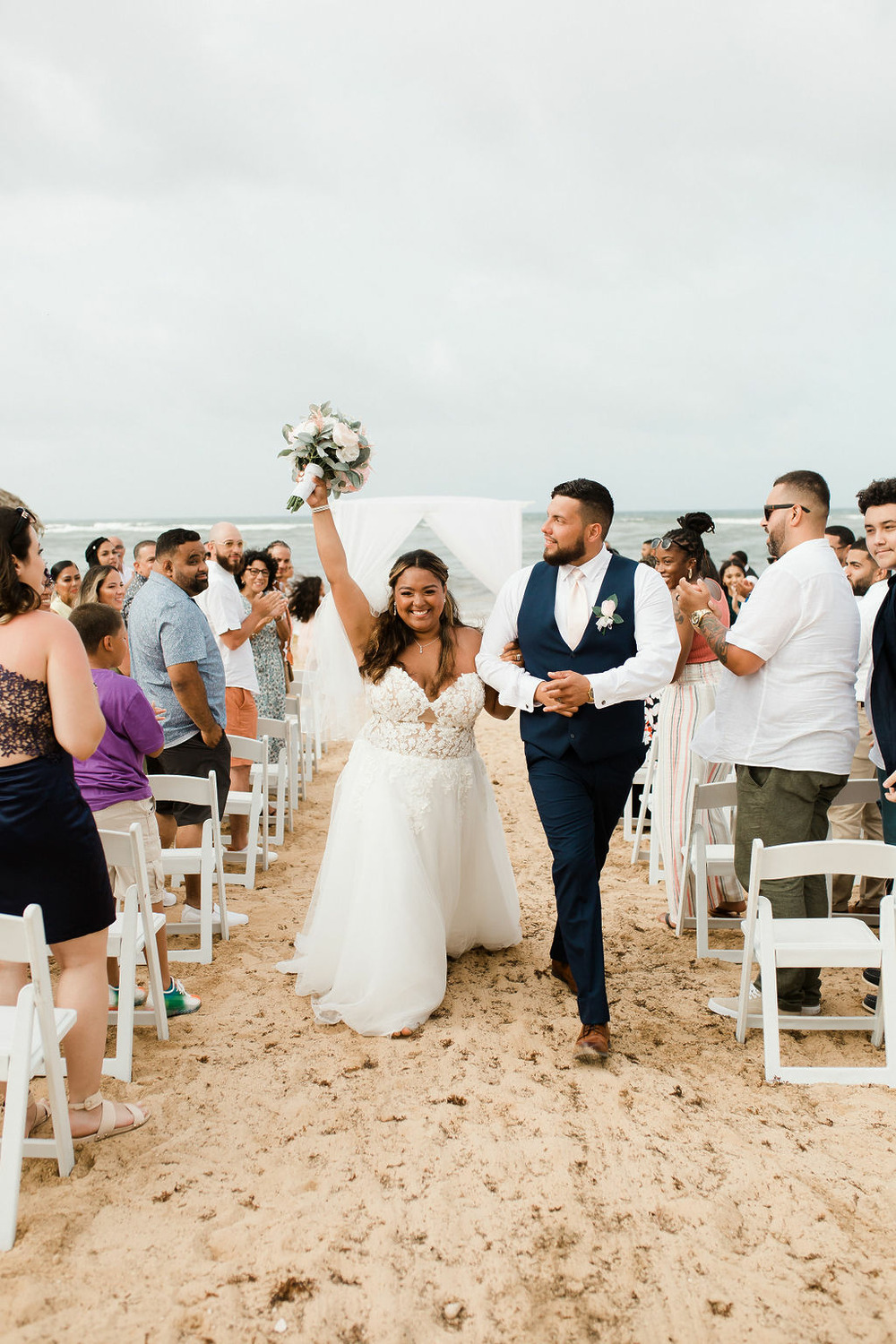 Regarding the cost of a destination wedding, it is essential to consider who will be paying for what. Generally, the couple will pay for the cost of their travel and accommodations and any costs associated with their actual weddings, such as venue fees and decorations.
The wedding party may cover their own prices, but the couple may also be responsible for certain expenses, such as transportation for the wedding party. Most guests are typically accountable for the cost of their travel and accommodations.
However, the couple may choose to cover certain costs for their wedding party or close relatives. For example, couples may offer discounted hotel rooms or provide transportation for those attending the wedding.
How to choose your perfect Destination Marriage location
Consider your budget: Determine how much you will spend on your wedding, including travel expenses for you and your guests. Once you have a budget in mind, you can narrow your options to locations that fit your budget.
Think about your guests: Consider the needs and preferences of your guests, such as their travel distance, accessibility, and available accommodations. Make sure your location is easy to get to and has plenty of accommodations for your guests.
Look for a unique setting: Your destination wedding should reflect your personality and style. Look for a location with a unique setting, such as a beach, a vineyard, or a historic area, that can add to the ambiance of your wedding.
Consider the season: Different destinations may have different weather patterns, so it's important to consider the season when planning your wedding. If you're planning an outdoor wedding, make sure to choose a location that has pleasant weather during the time of your wedding.
Check local requirements: Different countries and states have different legal requirements for getting married, so it's essential to research the legal requirements of your chosen location. Make sure you have all the necessary documentation and meet all the legal requirements before your wedding day.
Consider hiring a local wedding planner: A local wedding planner can help you navigate the local culture and customs, as well as help you find the best vendors and locations for your wedding. They can also help you plan and execute your wedding day smoothly.
Legal Requirements
The legal requirements of a destination wedding will vary depending on the country or location where you plan to get married. However, here are some general considerations and steps to follow:
Research the legal requirements: Start by researching the legal requirements of the country or location where you plan to get married. You can contact the local embassy or consulate to obtain the necessary information.
Obtain necessary documents: You will likely need to provide certain documents such as a passport, birth certificate, and certificate of no impediment (which shows that you are free to marry). You may also need to obtain visas or other permits.
Hire a wedding planner: Consider hiring a wedding planner who is familiar with the local requirements and can help you navigate the process.
Have a civil ceremony: In some countries, you may need a civil ceremony in addition to a religious or symbolic one. Be sure to comply with all the necessary procedures and requirements for the civil ceremony.
Have a translator: If the wedding ceremony is conducted in a language other than your native language, you may need to hire a translator to ensure you understand the proceedings.
Register the destination marriage: After the ceremony, you will need to register the marriage with the appropriate authorities. Be sure to follow all the necessary procedures and deadlines.
Conclusion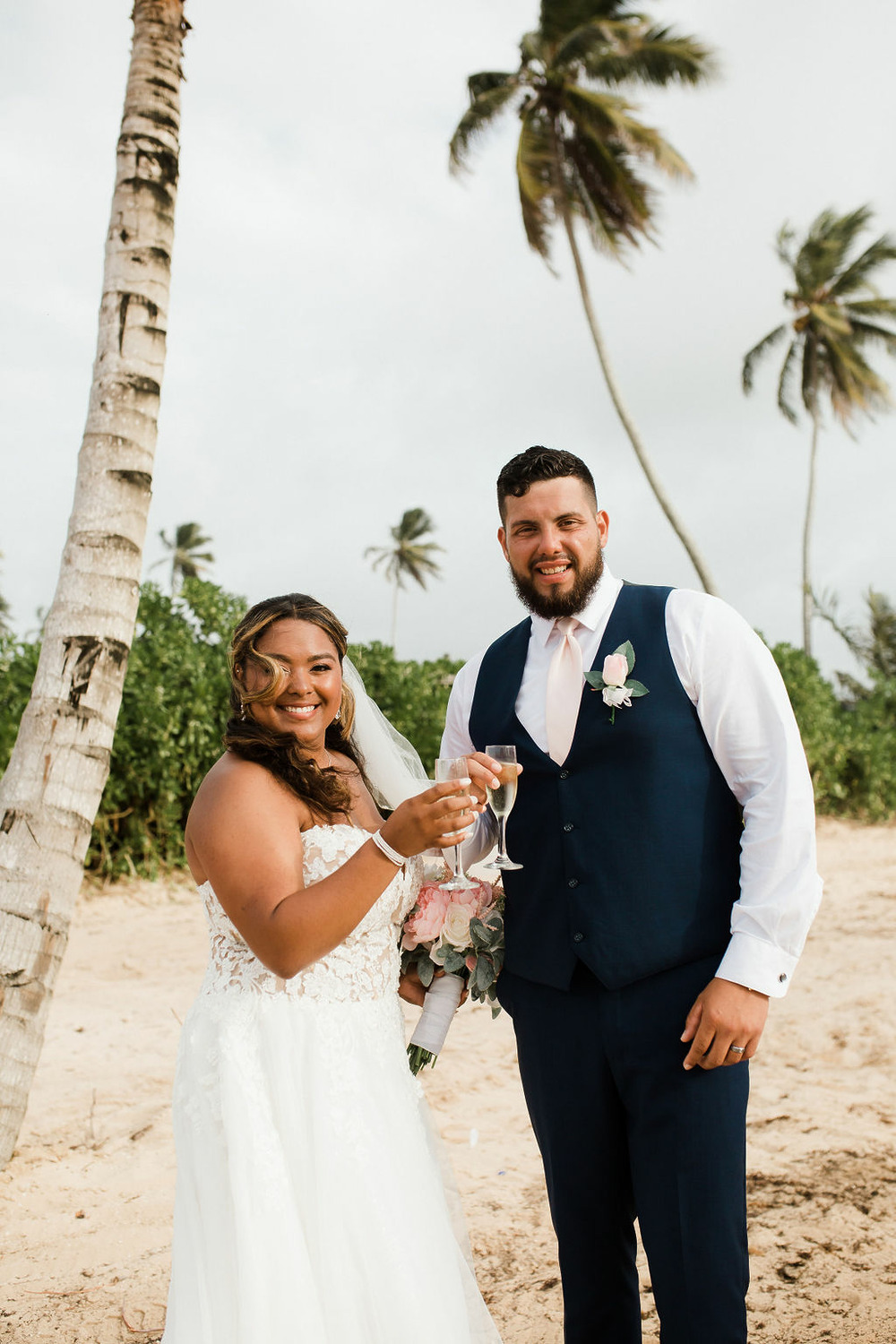 Destination marriages offer couples the chance to experience the wedding of their dreams in one of a kind tropical wonderland.
Whether you are looking for an intimate beach wedding or a grand affair in a castle, destination weddings provide the opportunity to make your dream wedding day a reality.
Plus, destination weddings often cost less than traditional weddings, and you can find exclusive deals on resorts and travel for your wedding party. If you are considering a destination wedding, research the local laws, customs, and weather conditions before deciding.
And don't forget to have fun! A destination wedding is an opportunity to create an unforgettable experience for you and your guests.