Today we're shining a light on the "Planning Tools" section of our website. Not sure where to begin the planning process for your destination wedding? This section is a great place to start! Below we're linking you to each of the fun and useful tools, and telling you what to expect from each one:
Need some help choosing a destination for your wedding? Our wedding quiz is a great way to narrow down some results based on budget and other attributes you choose in a convenient multiple choice format. Choosing a location for your wedding has never been so much fun.

Destination Wedding Quiz
Destination Wedding Calculator
But how much will your wedding really cost? Let our planning tool help you estimate it. Input the number of guests attending, the destination, and even some of the inclusions you're imagining, such as fireworks or a DJ. Our calculator will give you a true real-world figure for what you can expect, based on the same weddings we quote every day for our clients.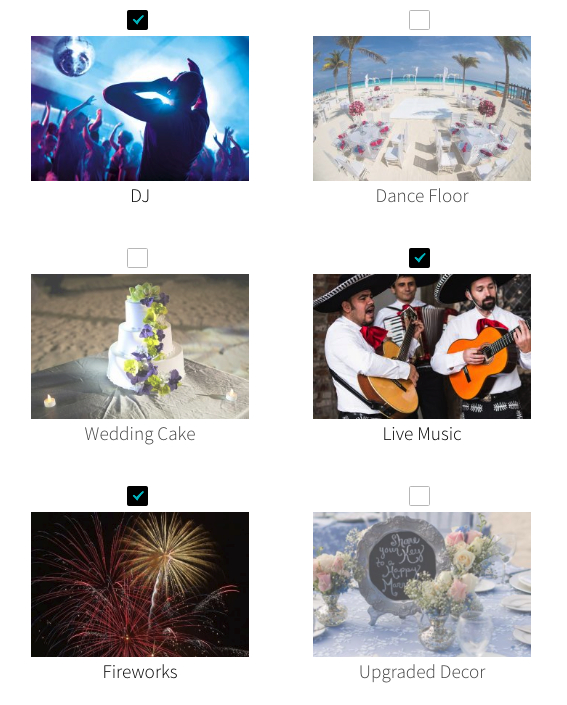 Destination Wedding Calculator
So what's the deal with all-inclusive wedding packages anyway? Our package breakdown tool will explain it all, from common terminology to the fine print nearly every resort utilizes. Click around on the package to learn about semi-private dinner receptions, group discounts and more.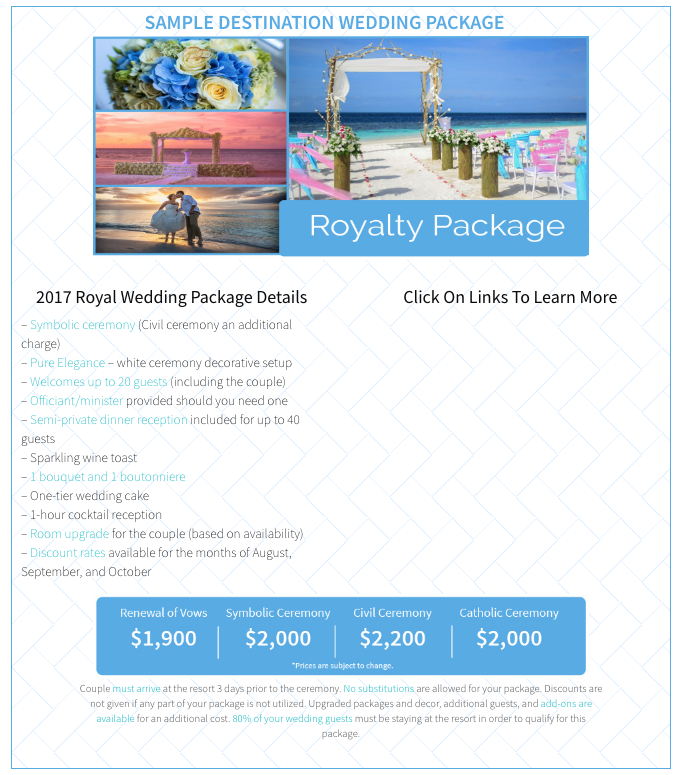 Wedding Package Breakdown
Choosing a wedding date can be a tricky process. Every couple wants a great time slot, great weather, and convenience for their guests when it comes to booking. This tool is all about making that process easier. It explains "seasonality" across a calendar year, and what you can expect at resorts during different times of the year.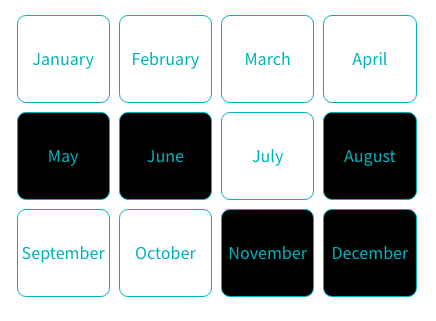 Destination Wedding Dates
Perhaps our most popular planning tool, the destination wedding timeline places the common process in focus for a couple planning their wedding across a calendar year. You'll find numerous tidbits and helpful guidelines under each month marker. Did you know the actual decorative process for a destination wedding doesn't begin until about 3 months before the ceremony? Learn this and more in our interactive tool.

Destination Wedding Timeline
Our most recent addition to the planning tools section is our wedding checklists page. Here you'll find everything from guest packing checklists to checklists for the day of your ceremony! New checklists are added regularly and are designed to make your destination wedding even more stress-free so you feel ready and prepared.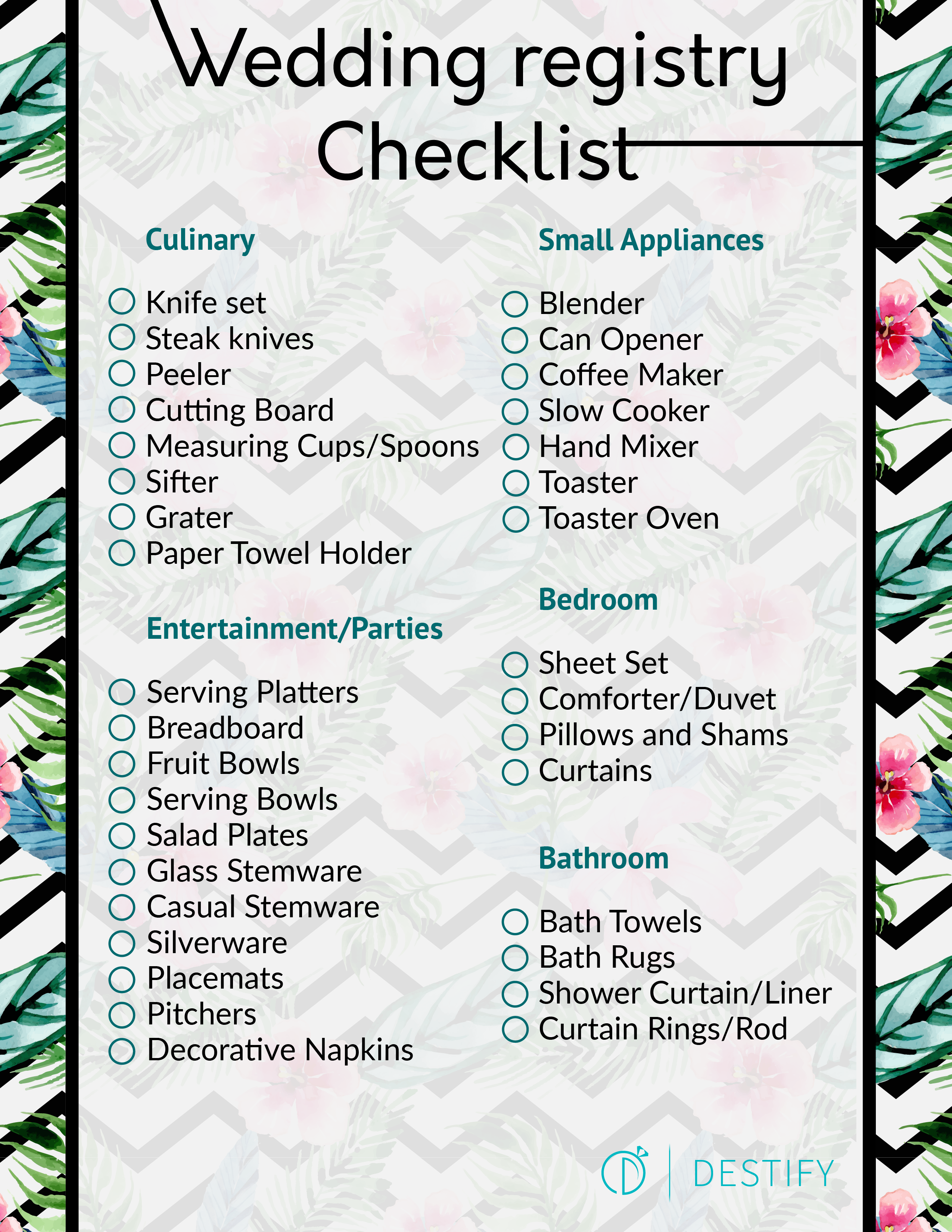 Wedding Checklists
Planning your own destination wedding? Click the button to learn more about us at Destify: