It's almost time to say goodbye to 2021! From TikTok trends to destination wedding memories, there's plenty to be grateful for from the previous year. Destination weddings made a huge comeback, in the best way possible, showing the world that love persists despite the worst circumstances. With that being said, let's take a look back before looking forward to 2022.
What was the most popular destination in 2021?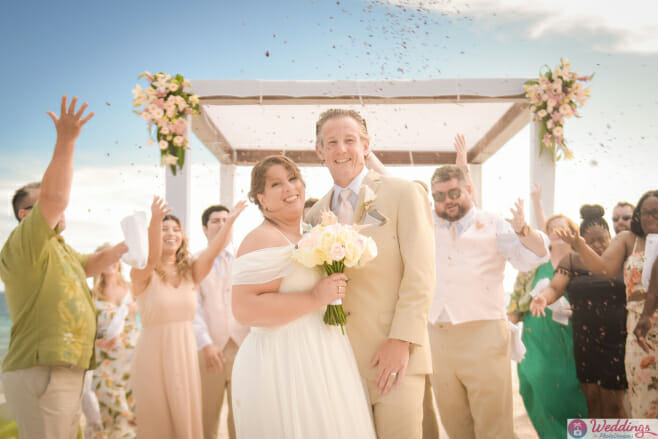 It's hard to say that we're surprised. For another year in a row, Mexico takes home the title of Most Popular Destination by a wide margin. From Cancun to Los Cabos, our Destify Couples fell in love over and over again with the golden slice of tropical paradise.
In fact, an estimated 600+ couples this past year booked destination weddings to our Mexico subdestinations. Not too shabby, Mexico. With a variety of enchanting venues and top all-inclusive wedding packages available, it's no question that Mexico was at the top of everyone's planning list in 2021. Oh, did we mention it's the closest destination to the United States?
What was the most popular venue in 2021?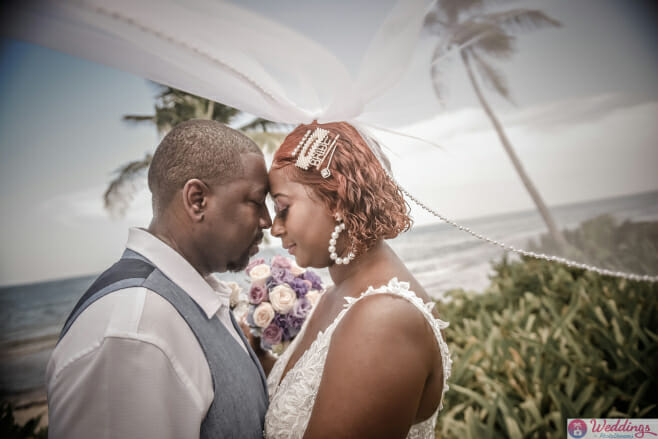 Interestingly, we saw an uptick in garden venues booked in 2021. Despite this increase, beach venues have, once again, come through as the top ceremony space. You just can't beat the classics sometimes!
What was the most popular wedding resort in 2021?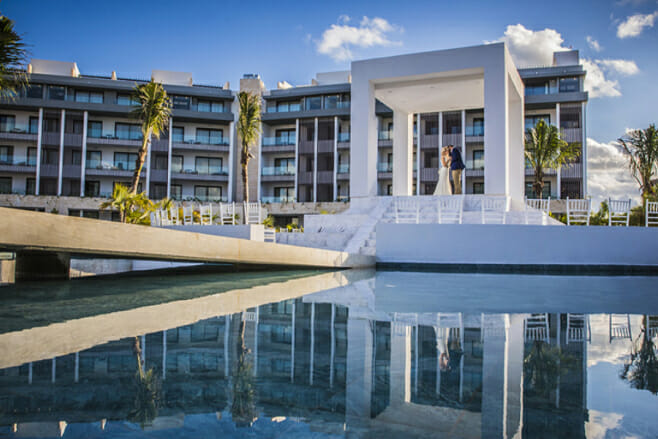 By another wide margin, Majestic Elegance Costa Mujeres became the premiere wedding location for our Destify Couples. On stunning white sands and clear waters of Costa Mujeres, Majestic Elegance provides wedding couples and their guests with an unbelievable stay. With the best in accommodations and onsite amenities combined with the natural scenery of an exclusive new beach, Majestic Elegance Costa Mujeres weddings create a romantic and unforgettable experience to be enjoyed with friends and family under the Caribbean sun.
What was the most popular wedding package in 2021?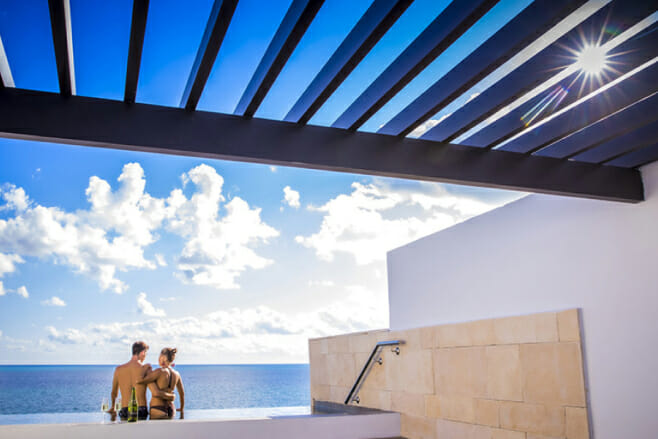 On that note, you can imagine that a wide variety of Destify Couples who chose Majestic Elegance Costa Mujeres also booked any one of their luxury wedding packages. Who would've thunk, right? Reigning above the rest, Majestic's Free Wedding Package delivered (and continues to deliver) high-end wedding elegance at an incredible value.
Well, there you have it. Our Destify Year in Review! A year filled with beachfront vows and all-inclusive bliss, 2021 taught us how to continue to push forward through thick and thin, and how to take time to truly appreciate our loved ones. What's more? 2021 taught us that it's okay and encouraged to dream and manifest alternative ways of celebrating the most important day of your life. As we push forward into 2022, always remember:
Yes, you deserve to treat yourself and your significant other to a destination wedding.
Destify will be here for you every step of the way.