2020 has been an interesting year, to say the least. Despite a global pandemic, many of our Destify Couples were still able to host their dream wedding. In a wild year, the Top Destify Resorts delivered glimmers of hope and positivity. Let's explore and celebrate the 2020 destination weddings and resorts as we push forward into 2021:
What were the cheapest destination wedding resorts?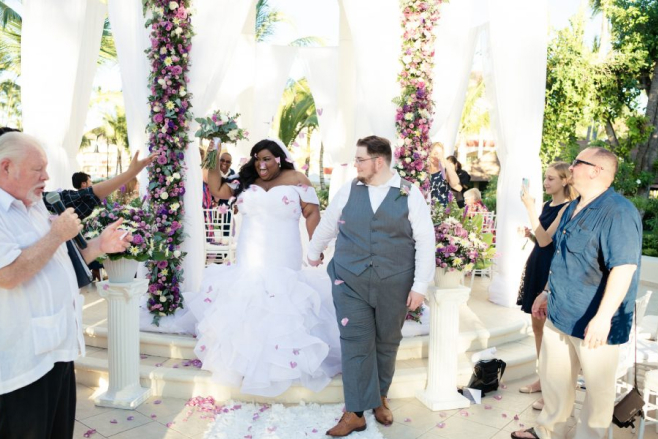 Majestic Elegance Punta Cana
This Punta Cana powerhouse is a popular gem that deserves your attention too. And it's not just because of their optimal location on the shore. Offering some of the most economical wedding packages in our Destify Top Resorts, this property provides stunning Bavaro Beach backdrops and add-ons that'll make you want to stay forever. A Majestic Elegance wedding is perfect for couples and younger guests alike, with many all-inclusive activities available 24/7.
RIU Santa Fe
Clocking in at $110-$150 per person per room, RIU Santa Fe delivered one of the most budget-friendly quotes in 2020. The coastline Los Cabos resort holds a top spot on our list of a variety of reasons. Along with the stellar suite rates, the property boasts a selection of luxurious accommodations ranging from refreshing infinity pools to on-site nightlife. What makes RIU so valuable? You don't have to pay top dollar to receive five-star amenities.
What was the most popular destination?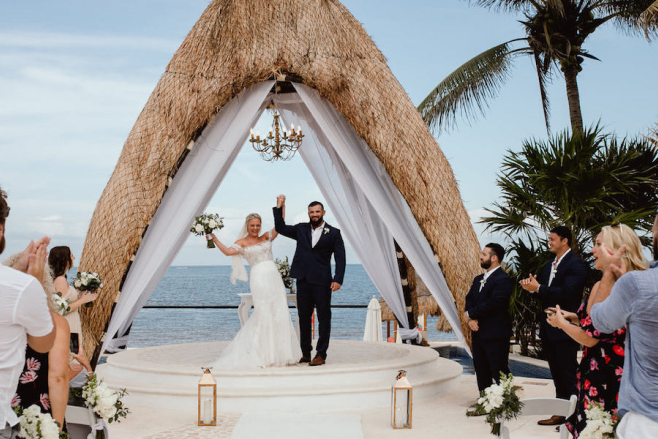 Mexico
Once again, Mexico reigned in the "most popular destination" award. It's easy to see why. From the deserts and mountains of Los Cabos to the green, tropical jungles of Riviera Maya, and some of the best-rated beaches in the world, you will find a variety of landscapes. Many resorts offer Mayan tribal dancers or fire shows that can be added to your ceremony or reception, and some even have ruins on site that can be your wedding backdrop.
Most off-site vendors also offer a Mexico destination wedding, so you can customize every last detail of your wedding, from the flowers to the decor to your reception menu, with many foreign cuisines available.
What were the best destination wedding resorts?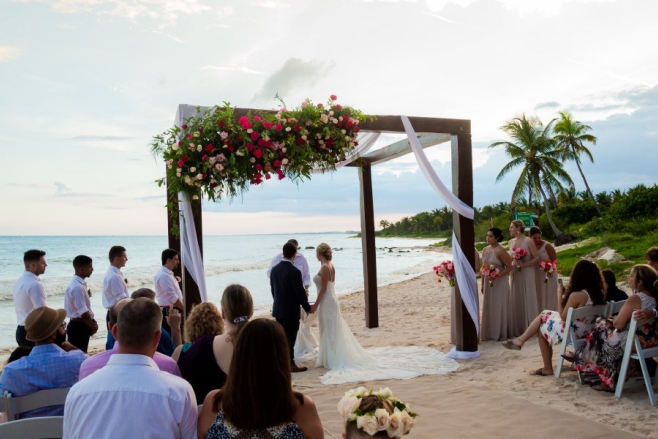 Dreams Tulum
You will be left speechless by the lush and complete jungles, crystal clear seas, and colonial architecture of Dreams Tulum wedding resort. This resort has countless opportunities to feel serene, sitting on 2 miles of powdery fresh beach, a secluded adults-only area and every room offering a hammock on the private balcony. With Mayan holistic well-being rituals establishing a leisure environment, this is the ideal resort for all your wedding guests to unwind and enjoy themselves.
Hyatt Ziva Los Cabos
Hyatt Ziva Los Cabos, located in San Jose del Cabo, Mexico, stands on a peninsula that offers stunning views of the surrounding seas and provides an unforgettable wedding experience. For your ceremony, the stunning white sand against the clear blue waters paints the ideal picture. You and your guests will experience the ultimate relaxation with a Hyatt Ziva Los Cabos wedding through the spacious guest quarters, spa offerings, and peaceful pools to ensure that all guests will be happy during their entire stay.
Royalton Blue Waters
The Royalton Blue Waters in Jamaica is a resort of a younger generation with excellent architecture and stunning cerulean waters to frame a dream wedding destination. The ocean views and tropical comfort offered by a Royalton Blue Waters wedding will impress your guests and they'll be sure to remember your wedding ceremony for years to come. Enjoy the trendy furniture, the private island, and plenty of complete relaxation opportunities.
Hard Rock Punta Cana
Situated along an expansive stretch of pristine Caribbean beach, the Hard Rock all-inclusive resort in Punta Cana is sure to make any wedding couple feel like rockstars. A Hard Rock Punta Cana wedding is a guarantee that you and your guests will have everything they need for an exciting and fun-filled reception, and an equally amazing stay, with edgy decor and the best casino in the Caribbean.
What were the wedding trends for 2020?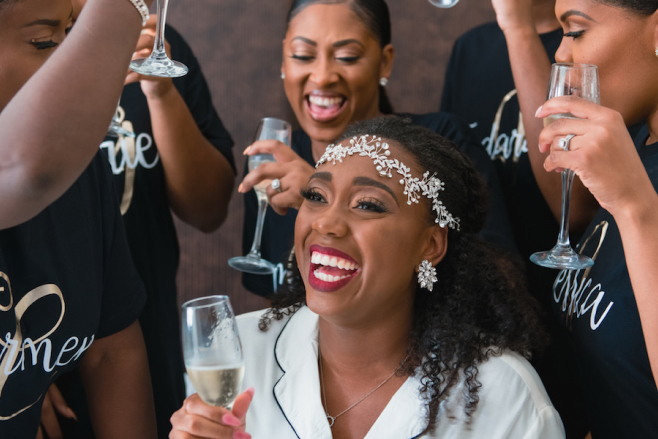 Via crucial research of our 2020 Destify Couples, we've discovered the top destination wedding trends for 2020. From venue to all-inclusive activities, here are the trends that shined both entertainment and social distance-wise.
Venue: Beach
Guest List: 25-50
Entertainment: DJ
Excursion: Snorkeling
On-Site Activity: Spa treatments and private brunch
From Mexico to the Dominican Republic, our Top Resorts made dreams come true for Destify Couples during a turbulent year. It wasn't all about just hosting a ceremony, however. There's a lot that can be said about the effect of a wedding. Regardless of whether you're in the planning process or kicking your heels off post-reception, destination weddings give us profound moments of joy. Most importantly, they allow us to escape into the realm of relaxation and romance that doesn't involve watching The Bachelorette. While 2020 might not have been the year of the destination wedding, we invite you to look onward to 2021, where elegant resorts and stunning aisles await.
Want to hear more about our Destify Couples and their stories? Follow the button below to view their magical wedding weeks: