Destination weddings and New Year's Eve have a lot in common. Both include getting dressed up, dancing, celebrating, and, of course, a Champagne toast. As a result, it's no wonder that December 31 is a popular wedding date. It's the perfect time to embrace the sparkle and glam!
A New Year's Eve wedding, on the other hand, might have some drawbacks, such as the assumption that your décor will be built-in and that everyone will be accessible for the holiday. Don't fret: today we're discussing how to pull off a memorable and stress-free New Year's Eve destination wedding!
Start Your Planning Early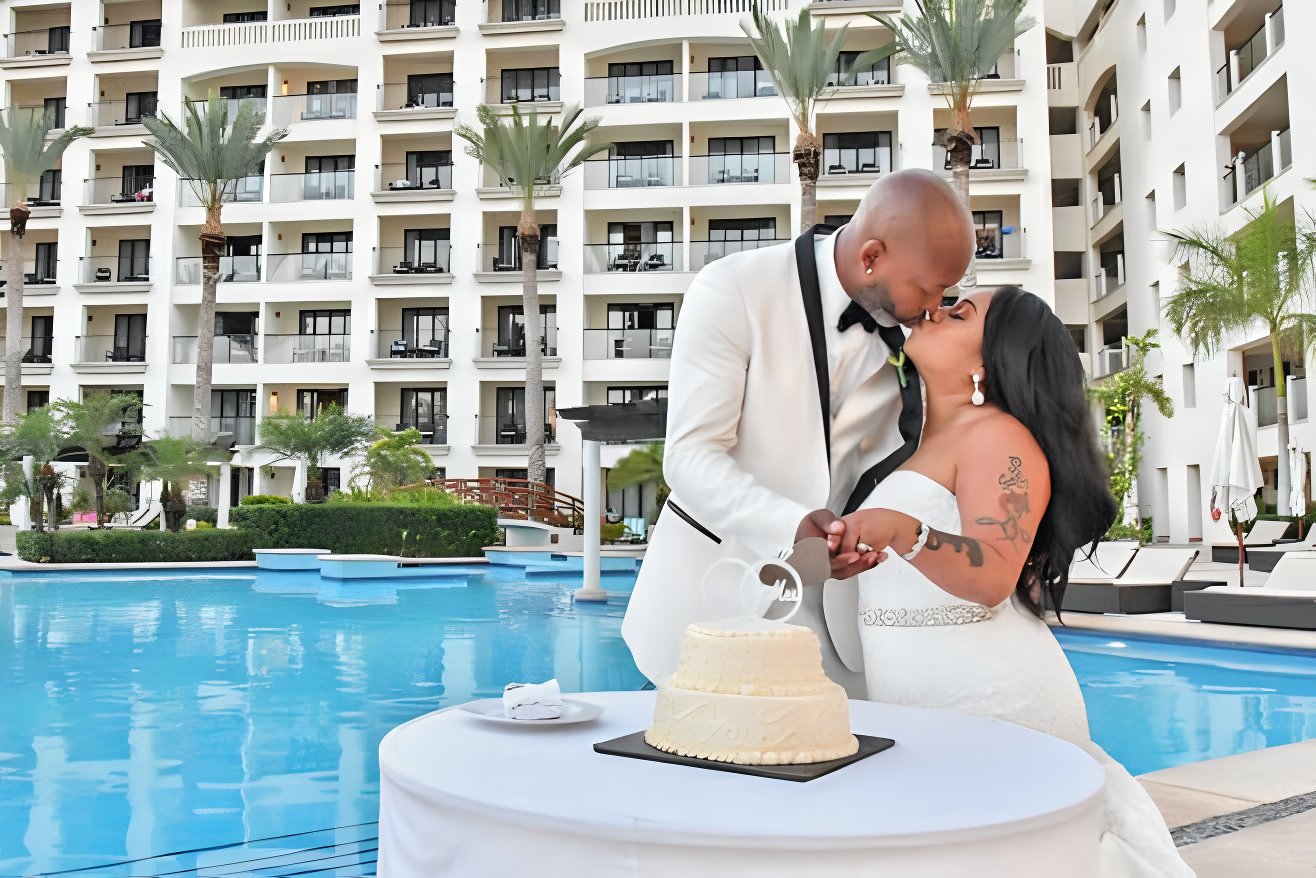 Most destination weddings require having a head start on planning, but this is especially true for New Year's Eve. Many hotels and venues throw their own New Year's Eve celebrations, and you'll be competing for space with non-wedding gatherings in many locations, not to mention other couples seeking for a holiday wedding. A New Year's Eve wedding in any city will be busier than at other times of the year. Set a date as far in advance as possible and book your favorite resort selections.
Consider Hiring a Planner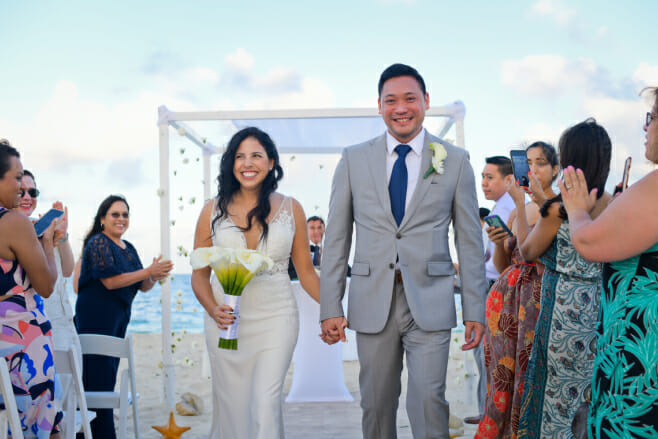 Wedding planners assist couples in navigating the wedding planning process, and they are especially important for holiday weddings, especially if they are held at a destination. Enlist the assistance of a travel planner and specialist who can help you acquire group travel pricing and hotel rooms. You'll need someone who knows how to troubleshoot and come up with alternate solutions. Because many New Year's Eve weddings are also destination weddings, a planner can help you sort through the available providers more efficiently (and fast) and advise you on best practices for getting all of your guests to the site without going over budget.
Provide Transportation for Guests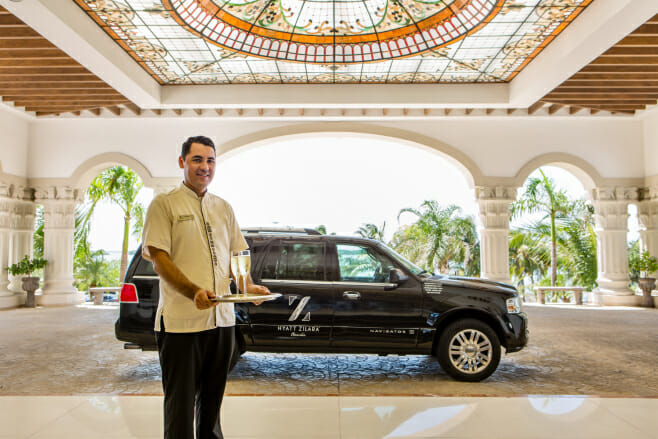 On New Year's Eve, getting around is always a challenge. On your wedding night, the same will be true, so make sure you plan transportation for your guests ahead of time. Fortunately, many all-inclusive resorts have addressed this issue, providing complimentary transportation to nearby towns and bustling city centers. Our advice? Give yourself a break and let the resorts handle it.
Host a Countdown to Midnight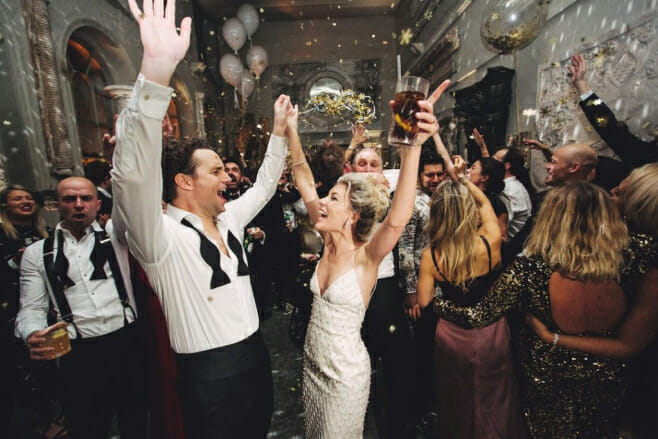 Without midnight revelry, a New Year's Eve wedding would be incomplete. When the clock strikes 12 a.m., plan to hand out bubbles and exclaim "Happy New Year!" Pouring a Champagne tower or toasting with your favorite non-sparkling wine beverage can add a personal touch to the occasion. Consider confetti falling from the ceiling or hiring a surprise entertainer to take the stage.
Tip of the Day: Ready to rock and/or be rocked? Many destination wedding packages include professional entertainment ranging from soulful Mariachi Trios to uncanny Michael Jackson impersonators and tropical belly dancers.
Budget for Extra Holiday Costs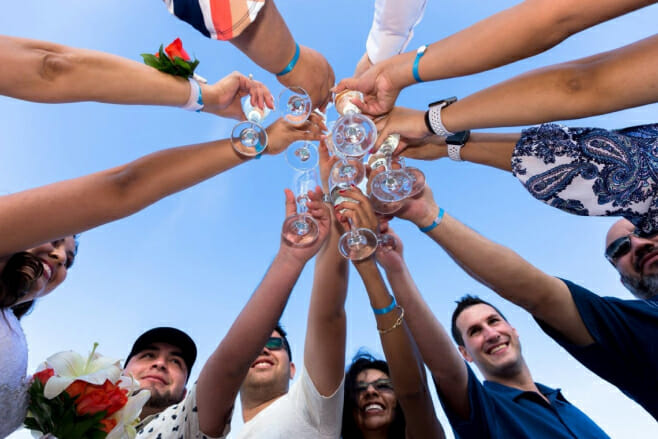 On New Year's Eve, the cost of hotel rooms increase significantly. This cost increase will also be passed on to your guests in the form of higher hotel rates and airfare tickets. The sooner you schedule your professionals and inform your guests of the strategy, the more money you all will save.
Choose an All-Inclusive Wedding Resort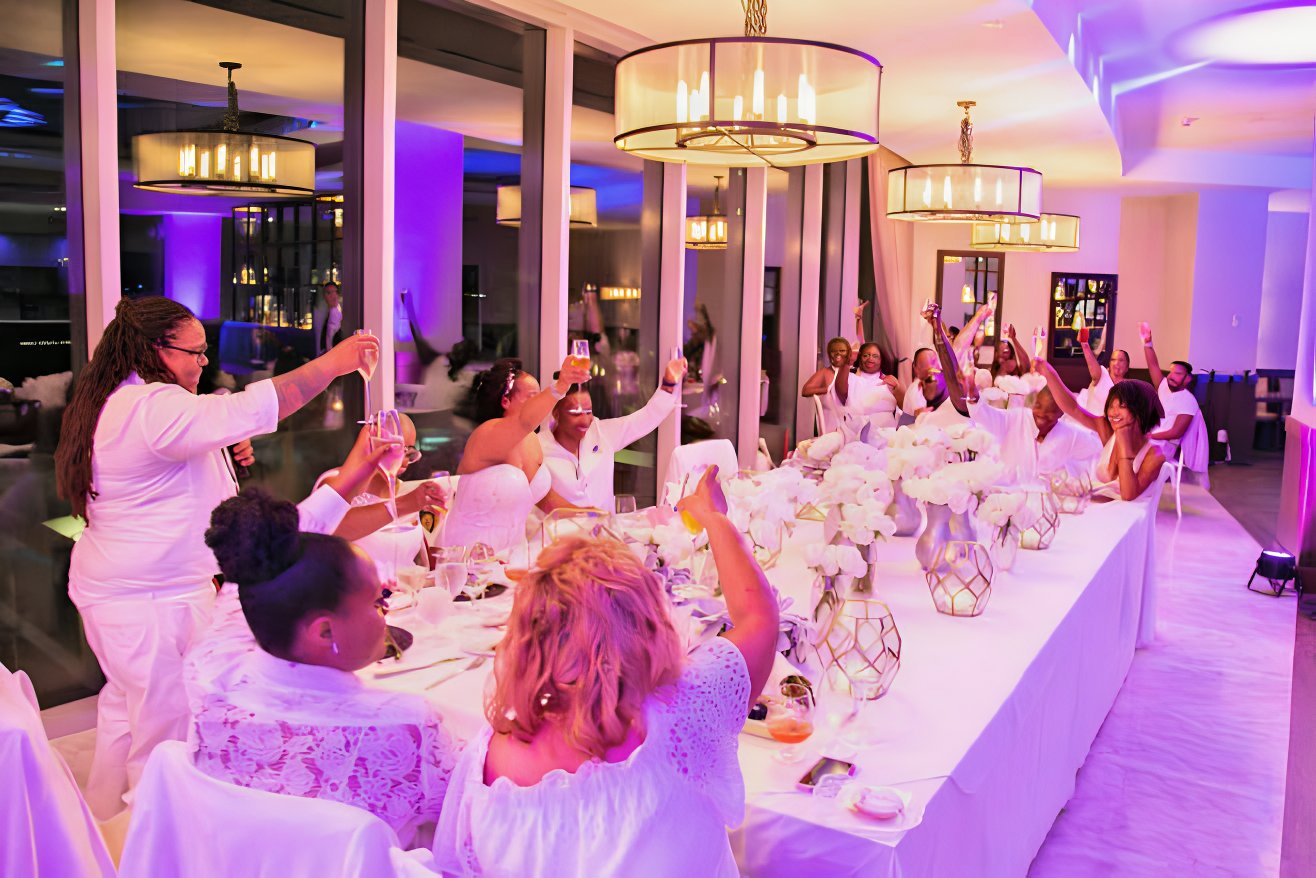 New Year's Eve in the United States? Definitely a busy and hectic holiday to host a wedding within. Swap out the domestic options for tropical wedding resorts, and you'll discover more planning flexibility:
On-Site Venues: the only New Year's Eve traffic you'll have to worry about is the foot-traffic to your reception food stations. The majority of wedding resorts offer all-inclusive packages that enable you to host both your ceremony and reception on-site.
All-Inclusive Perks: Don't worry about those champagne flutes going empty. The aforementioned all-inclusive wedding packages also feature a wide variety of catering and tropical activities for all of your guests to enjoy.
Honor the Holiday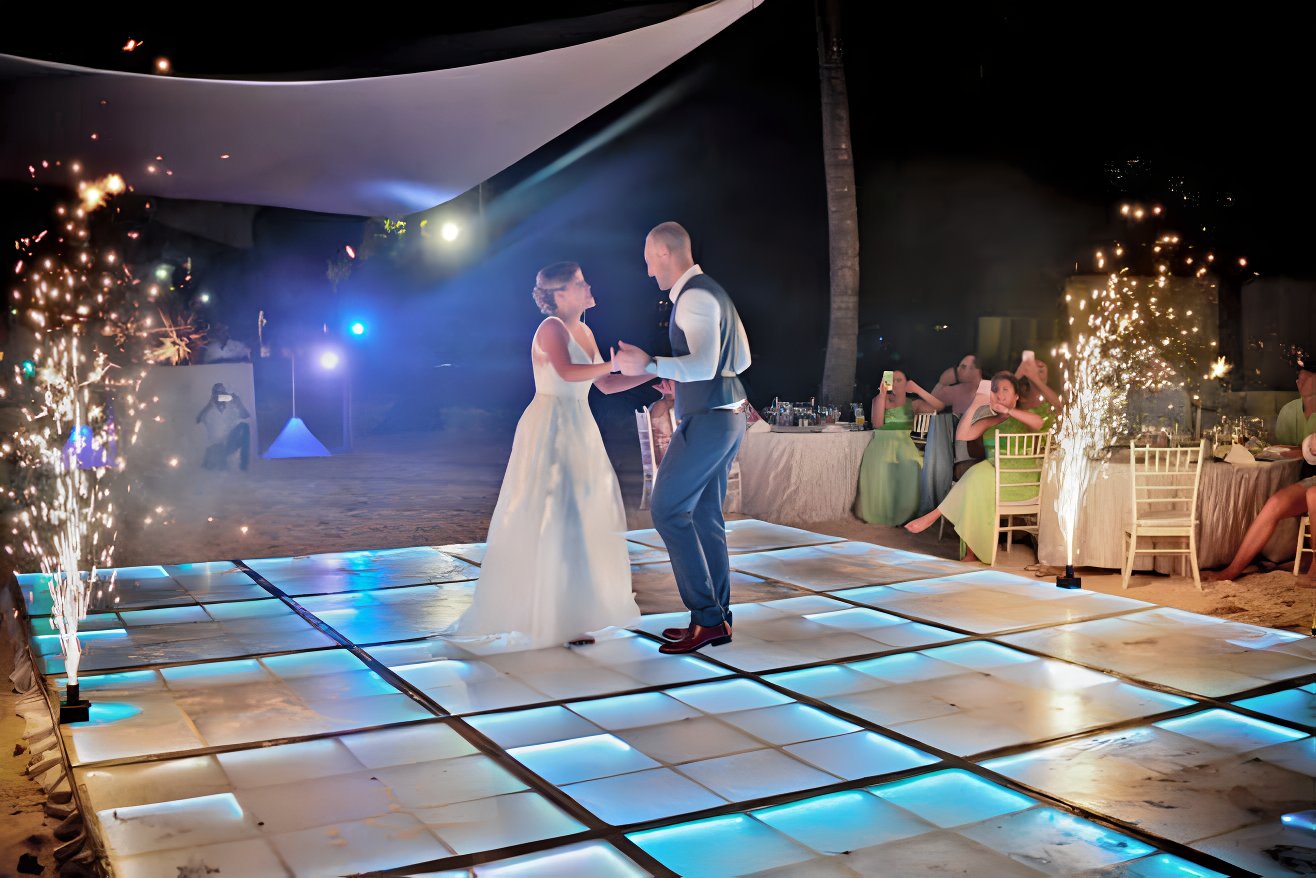 One advantage of having your wedding coincide with such a glamorous festival is that everyone will be in the mood to dress up. Consider throwing a black-tie event or requiring guests to wear something sparkling. Use your imagination to come up with new ways to celebrate New Year's Eve. Fireworks are such a fun part of New Year's Eve, and quite easy to coordinate with your resort. If fireworks aren't an option at your venue, get creative with other possibilities, like as a sparkler or confetti exit.
Turn Your Anniversary Into a New Year's Eve Tradition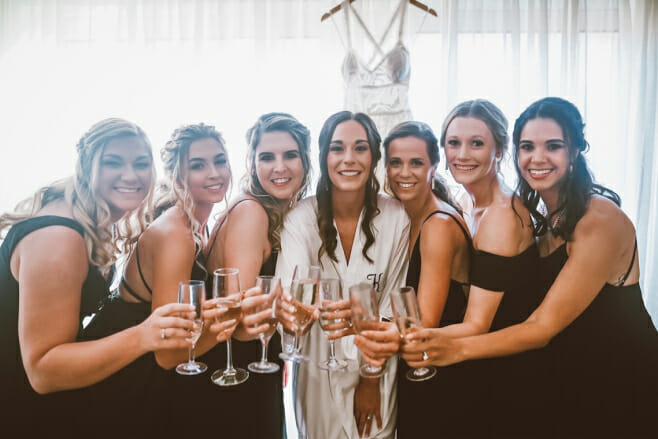 Despite the hurdles, celebrating your wedding and ringing in the New Year with all of your loved ones is such a rush. Although you'll undoubtedly want to spend your first anniversary together, you can make hosting New Year's Eve a tradition in the future to honor your marriage and the people you care about.
Ready to book your destination wedding? Follow the button below to explore our five-star Destify Top Resorts: